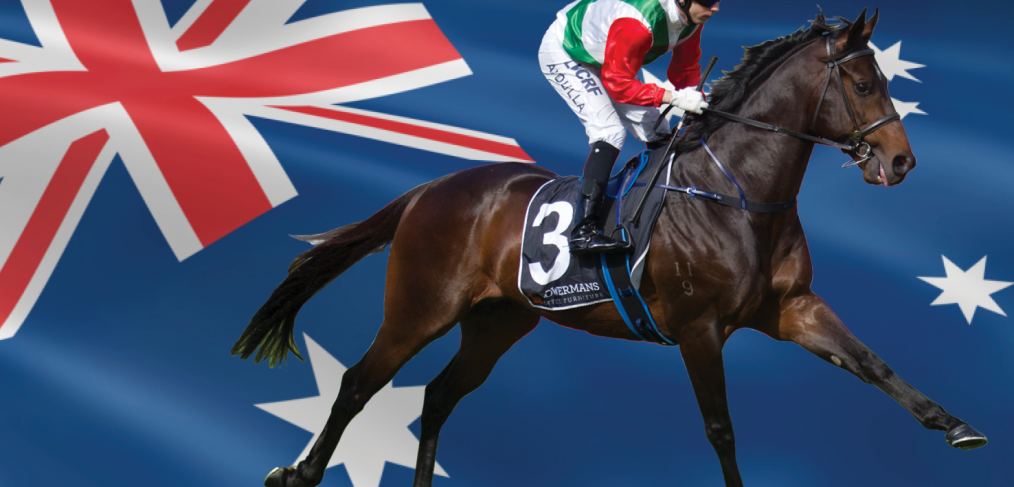 Laurel Oak looking for 'significant' victory as Rebel Dane heads to Hong Kong
Gary Portelli, some 25 years ago, was dreaming of training racehorses in the 'big smoke' as he worked the nightshift, making pies at a bakery in Orange, a country town 254 kilometres west of the New South Wales state capital, Sydney.
That dream became a reality in 1996 when the man who brings recent Group 1 winner Rebel Dane to Hong Kong for December's LONGINES Hong Kong Sprint set up stables at Warwick Farm, which is still fundamentally west of Sydney but more than 200 kilometres closer.
Ten years earlier, the seven-year-old stallion's managing owner Louis Mihalyka set his dream in place when he abandoned the security of his career as an accountant – also in Sydney – to take on the much more fickle and fanciful world of horse racing by establishing Laurel Oak Bloodstock.
"I loved racing from my mid-teens. I worked as a chartered accountant for twelve years after leaving school but left the day before my thirtieth birthday; went on an overseas holiday for seven months and started Laurel Oak on my return, which I had really planned even before I left the accounting job," Mihalyka.
Interestingly, Mihalyka – who bred Rebel Dane – recalls that he wasn't the only young man then employed with Coopers & Lybrand with a passion for horse racing.
"In 1981, when I moved to Coopers (& Lybrand) there was a young university graduate in my audit group. The young graduate was John Camilleri, who bred the champion mare Winx, so that audit group provided the breeders of the two Group 1 winners at the Cox Plate meeting 35 years later," he said.
This year's HKIR will certainly not be Mihalyka's first encounter with Hong Kong racing. Each year, he manages a tour group of enthusiastic owners and racegoers generally affiliated with his racing and bloodstock business, to the December meeting at Sha Tin.
Indeed it will not be his first visit as an owner. Laurel Oak had an interest in Into The Night who was beaten seven and a quarter lengths into ninth placing behind the all-conquering Silent Witness in the 2003 Hong Kong Sprint and Mihalyka is looking forward to having another 'crack' at the sprint title.
"Everybody loves travelling to Hong Kong, I certainly do and this year we come with an in-form horse. I understand it's no easy task to go there and win but Rebel Dane is a very good horse and generally underrated. His asset has always been his devastating dash. He can really sprint for 150 to 200 metres and if he gets the right run in the race, as he did at Moonee Valley, then he can be very effective," he said in reference to his 21 October Manikato Stakes win.
Mihalyka said that to win an international race with Rebel Dane would be especially significant. "We started Laurel Oak with our first horse in January 1986 and had our first winner in June 1987, which was Georgian Gold who is the great grandmother of Rebel Dane, so there's a great history with this horse," he said.
As to Portelli, his dream has materialised in the shape of major races wins from Group 1 sprints with Rebel Dane and Gold Trail to an ATC Oaks success with Rena's Lady and this too will not be his first racing trip beyond home shores.
It was Gold Trail with whom he travelled in 2010 – going to New Zealand, Singapore and England: the gelding won the G1 Railway Stakes, ran fourth in the G1 KrisFlyer International Sprint and was 10th in the G1 King's Stand Stakes.
"I'm really looking forward to going (to Hong Kong). It will be a great experience. The horse is in great form, he couldn't have come through his last run any better and we think he can be competitive.
"I've spoken to Michael Hawkes who went over with Chautauqua earlier this year, to get some insight into how things work in the quarantine stables and he's been great. You go somewhere new and it's wise to get as much help as you can.
"Back in those days in Orange, in between riding some track work and working at the bakery, I certainly dreamed of going to Sydney to train but I couldn't have imagined that overseas travel with a horse was ever going to happen. But here we are, bound for Hong Kong and my feeling is 'why not, let's have a go,'" Portelli said.
Steve Moran,
Hong Kong Jockey Club