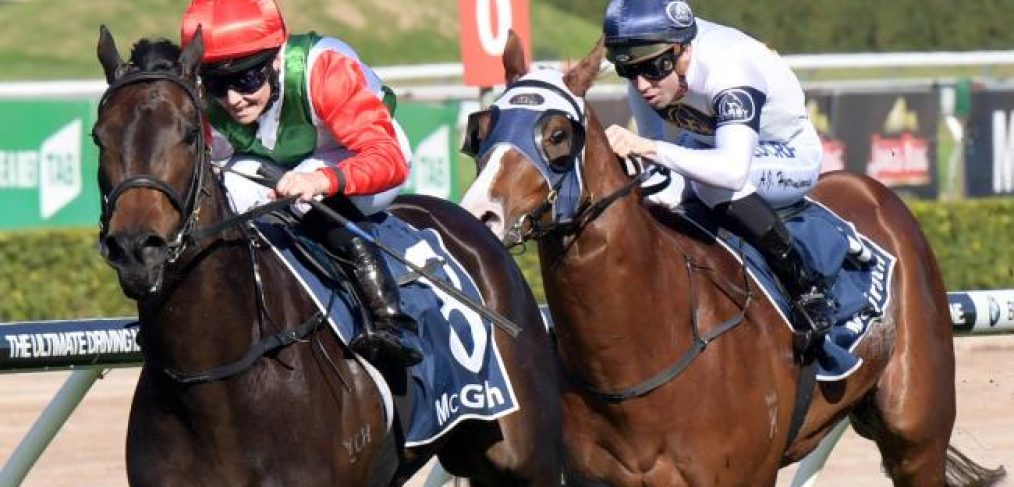 Portelli full of praise for little Lipizzan
"She is so small, she is only 420kg but has a heart the size of her body.''
This was trainer Gary Portelli's description of the two-year-old filly — and he wasn't talking about his Golden Slipper winner She Will Reign, either.
Portelli made the comment after Lipizzan scored a dominant win in the McGrath Estate Agents Plate (1200m) at Royal Randwick on Saturday.
"From the first time we started working her she showed ability but I thought this might be short-lived because she is only little,'' the trainer said. "Even when you put a saddle on her, she seems dopey and quiet, she looks like she is not interested.
"But as soon as you walk her out to the tie-up stalls, she puffs her chest out, tries to grow a hand and puts her game face on. She is all racehorse.''
Lipizzan ($4.80) was having her sixth start for the season, scoring her second win (plus four minor placings) when she raced away from early leader Last Starfighter ($3.50 favourite) to win by nearly three lengths with Star Galaxy ($3.60) three-quarters of a length away third.
Portelli is renowned as a master trainer of juveniles and revealed he has won 10 two-year-old races this season from a team of only 17 youngsters. "We still have a couple more to come out to the races in the next few weeks, too,'' Portelli said.
Portelli said he won't necessarily send Lipizzan to the spelling paddock after her latest win.
"I'm a great believer that when fillies are racing well, you keep them going,'' he said.
"She is showing no signs of training and the prizemoney with the BOBs bonuses is so good — she has picked up $74,000 for her owners today.
"I will see how she comes through this race before making any decisions but on what she showed today, we might be able to find another race for her over winter.''
News: Ray Thomas – Daily Telegraph, Image: Simon Bullard