Real Support for the Gold Coast Yearling Sale
The 2016 Magic Millions Yearling Sale catalogue went online today.
Laurel Oak Bloodstock are sure to be in attendance, and if you are interested in being invovled, please do not hesitate to contact us.
Magic Millions Press Release
On behalf of breeders across Australasia, Magic Millions is proud to unveil its catalogue for the 2016 edition of the Gold Coast Yearling Sale.
Following a record year of real results in the sale ring and on the racetrack, Australia's number one thoroughbred sales company acknowledges that its capacity to continually produce quality catalogues is dependent on the support of breeders.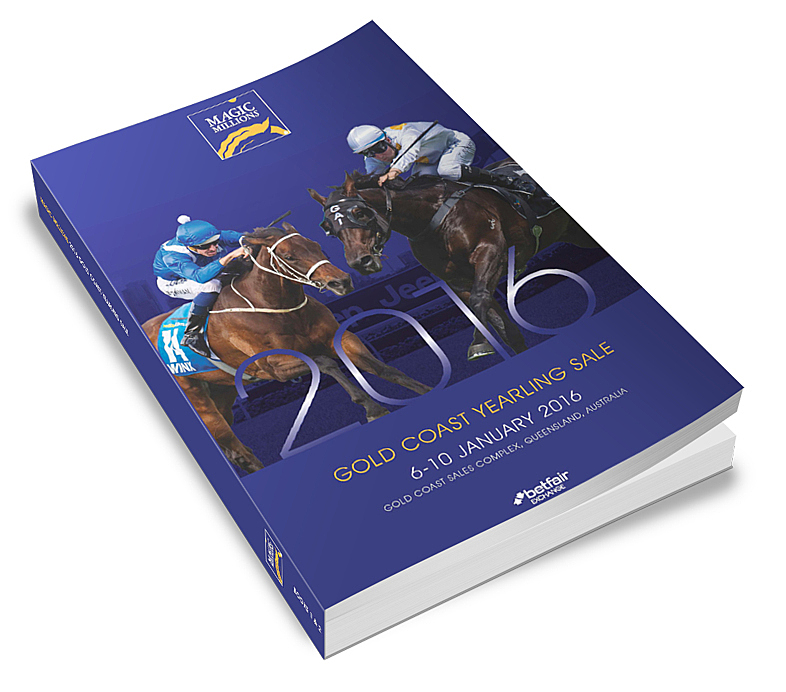 "This catalogue is a product of the faith breeders have shown in Magic Millions," Managing Director Vin Cox stated.
The unequivocal support from breeders has resulted in an exceptional offering of yearlings to be presented for sale on the Gold Coast to a global market.
"The breeders have raised the bar and elevated 2016 to the next level. Take a look at the sensational catalogue they are responsible for," Cox added.
Real dreams begin on the Gold Coast in January with 1016 quality yearlings set to be offered over five days. Book 1 of the auction comprises 746 lots and another 270 lots have been catalogued in Book 2.
The 2016 Magic Millions Gold Coast Yearling Sale will commence on Wednesday January 6 – to view the online catalogue click here or download it on your iPad via the Equineline Sales Catalog App. Printed copies of the catalogue will be available for distribution from November 23.