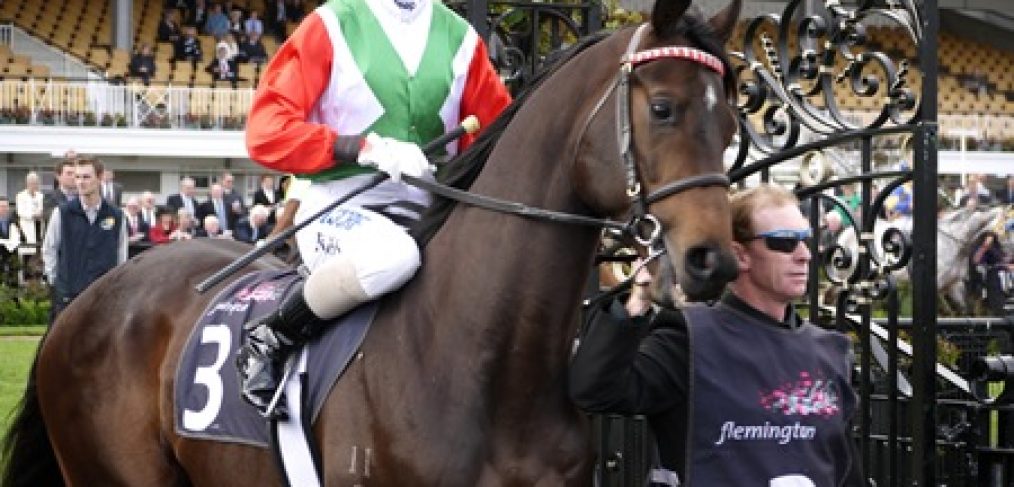 Rebel Dane Ready For Manikato Return
Connections of Rebel Dane continue to make the best of the hand they've been dealt heading into Friday's Manikato Stakes.
Rebel Dane had his spring campaign derailed by a stone bruise after his first up run and while his pet trip is 1400m, was impressive last start in the Moir Stakes.
"I think he is best over seven furlongs myself however unfortunately the programming doesn't allow him to race in seven furlong races," trainer Gary Portelli said.
"I missed my opportunity in the Memsie with the stone bruise and it reoccurred going into the Tramway and from there on the only races which have been available for him have been at the 1200m."
He will remain at 1200m off another let up on Friday night in the Manikato Stakes.
"Our foreman Greg Miles is looking after him down there," Portelli told Sky Sports Radio.
"He has reportedly travelled down beautifully.
"He is a seasoned campaigner. Travelling doesn't seem to knock him around.
"If he can produce his last run and gets any luck at all, I am sure he will be thereabouts."
It has been a relatively quiet month of stable life for Rebel Dane Horseform since the Moir Stakes.
"We backed off for the first week and a half," Portelli said.
"He only lost 7kg from the trip which was good and he is back to just 1kg lighter from what he was when he went down for the Moir.
"We are happy with that. After the first week and a half of just trotting and cantering we started to ramp it up and by Saturday morning just gone we gave him a good strong gallop over 800m where he ran 49.5 out wide on the course proper and finished off in about 22.5. His work was strong late.
"He came back and by the time he got to me he was fully recovered so he is ready to go."
Rebel Dane produced a closing fifth in the 2013 Manikato Stakes after enduring a far from ideal run in transit.
He has drawn more favourably for the 2014 renewal with barrier 3.
"This race will be run at a different tempo," Portelli said.
"I am more happy to be there (Barrier 3). You need the softest run and all the luck.
"I would rather be there than last year where we drew 7. We were hoping the field would be strung out but it wasn't and we were three deep.
"There was a bumping duel with Samaready down the back. We were put out of play before the turn and then he stormed home to get beaten just a length."
Rebel Dane is currently quoted at $9.00 for Friday's Manikato Stakes with TAB Sportsbet Fixed Odds behind Terravista Horseform and Lankan Rupee Horseform who are vying for favouritism.