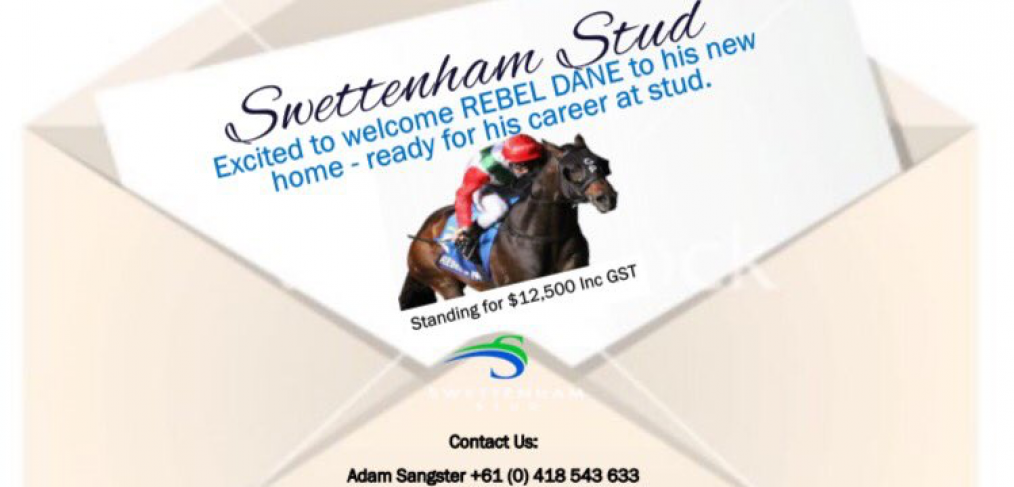 Rebel Dane retired and ready for stud
The successful racing career of Rebel Dane, a dual Group 1 winning entire, has concluded and a new phase as a stallion at Swettenham Stud this spring now awaits.
While the team at Swettenham Stud is full of excitement at the arrival of the stunning seven-year-old, it has been a sad past week for all at Portelli Racing as they said goodbye to their stable favourite.
It was evident by the way Portelli spoke about his old champ, that there was a real sense of respect and awe, looking back at what this horse has accomplished throughout his career.
"He was such great flag bearer for the stables, a great booster to staff morale racing at Group level each carnival, and the old saying rings true "you don't know what you miss till it's gone," Portelli said.
"Horses like him don't come around very often, not with his record. He has more wins and placings at Group 1 and 2 level than what most horses going to stud have had starts," Portelli said.
"He raced the best, at the highest level, season after season, he couldn't dodge them, he always put up a fight. He is a genuine Group 1 horse, he raced and beat the best horses in the country."
"He is a war horse, he has finished sound, he never had an issue, a real trainers horse."
"I hope he sets the trend for breeders to appreciate well-campaigned, well performed and proven gallopers, and the advantages of breeding to them."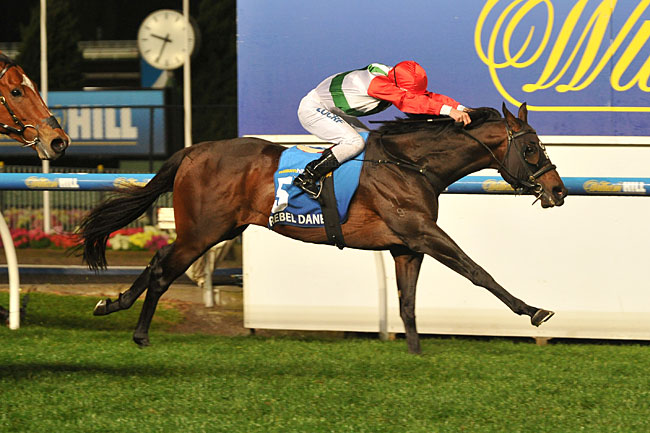 Louis Mihalyka of Laurel Oak Bloodstock, Rebel Dane's managing owner, reflected on his career and is excited about his future as a successful stallion.
"Having a horse race in Group 1 or 2 company for over 30 starts is an owner's dream. The fact he was competitive virtually every time he raced made it even more special," Mihalyka said.
"The Manikato Stakes win was the highlight as there were nine Group One winners in the ten horse field. Once he drew well we knew he had a chance and the fact he delivered was a magic moment in life for all of us.
"Bred on a Danehill/More Than Ready cross, he has the pedigree to go with his looks and soundness, to be as good at stud as he was on the racetrack. We are really looking forward to the next stage of his career."
Rebel Dane will stand for the a fee of $12,500 (incl. GST)
News: TBV