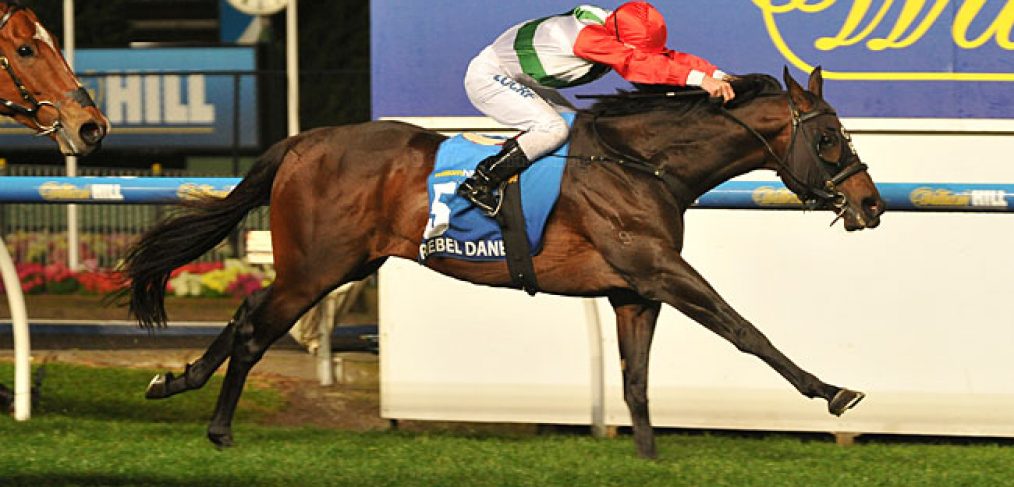 Rebel Dane to stand at Swettenham Stud
Adam Sangster of Swettenham Stud and the owners of Rebel Dane are delighted to announce that the dual Group One-winning stallion will stand at Swettenham Stud from the 2017 season.
Rebel Dane will continue his racing career over the coming weeks in a number of Group One options that will be available to him in Sydney, Brisbane or Adelaide before the curtain comes down on a magnificent racing career.
Rebel Dane has raced in top-class company for the majority of his career and his last 30 starts have been in Group One or Group Two company, a testament to his ability and his soundness. Since his 4th career start he has not raced below Group 3 company.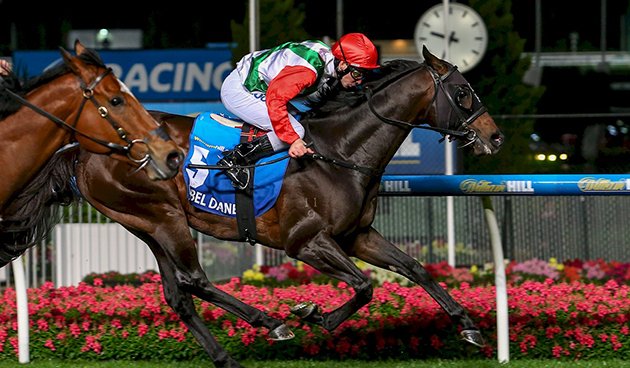 His Group Ones win have come in the Manikato Stakes and the Rupert Clarke Stakes. After his magnificent win in the $1million WFA Manikato Stakes last October Rebel Dane contested the Hong Kong International Sprint, where he was beaten just over four lengths after a wide run in a race that was rated one of the best International Sprints in 2016.
He has been a high-class racehorse for several seasons and the opportunity to stand him at Swettenham Stud was enthusiastically accepted by Rebel Dane's owners. Louis Mihalyka of Laurel Oak Bloodstock, Rebel Dane's managing owner reported 'Standing Rebel Dane in Victoria was a natural fit as the horse has won his two Group Ones there and a number of Victorian Studs expressed interest in him. The opportunity to stand him at Swettenham is simply a bonus as they are one of the leading stud farms in Victoria with a wonderful reputation and  a well-established client base that will give Rebel Dane the opportunity for a successful stud career.'
Adam Sangster was equally enthusiastic. 'The opportunity to access a dual Group One-winning sprinter is rare for Victorian breeders, especially the winner of one of our iconic sprint races the Manikato Stakes. We were keen to get the stallion for Swettenham Stud and Victoria and were delighted when the owners agreed. He will provide Victorian breeders the opportunity to access a sound, high-class sprinter bred on the successful Danehill/More Than Ready cross that will compliment Swettenham's existing stallion roster and be ideal for SuperVOBIS.
Trainer Gary Portelli was also effusive in his praise. 'Rebel Dane has been an incredible horse over the past five years for me competing at an elite level every start. His speed, temperament, and courage were matched by his soundness. I can't wait to be training his progeny."
Rebel Dane's career earnings to date are over $2.4m and his wins aside from his Group One victories include the Group 2 The Shorts, Group 2 Royal Sovereign Stakes and Group 3 Show County. He has also been placed nine times in Group One or Two company highlighting what an exceptional sprinter he is.
By California Dane, Rebel Dane is bred on the Danehill/More Than Ready cross and as a Group One sprinter should make an exceptional SuperVOBIS stallion.
A service fee for the upcoming breeding season will be announced shortly.
News from Swettenham Stud