Rebel ready to rediscover best after op
Gary Portelli hopes what appears to been a successful throat operation will see Rebel Dane rediscover his best form this Spring Racing Carnival.
The Group 1 winner, who turns six next week, has not started since finishing among the tail in the All Aged Stakes on 18 April, after which it was discovered his breathing capacity had been severely impacted.
"We scoped him the next day and his throat was completely paralysed," Portelli told racing.com's Racing Ahead on RSN.
"He's always been a thick-winded horse, he's always had not the best wind and he's always made noise, but you can't really operate on their throat until the larynx is completely paralysed.
"He's a stallion, so he's very hard to scope, but we got him scoped the next day and his throat wasn't working at all.
"He only got beaten three lengths twice in Group 1 races and I think they said he only had about 30 per cent of his airway working under full pressure, so hopefully the op looks at this stage it's pretty successful."
The All Aged Stakes followed a sixth placing – beaten 2.9 lengths – in the William Reid Stakes at Moonee Valley, while he was beaten less than half a length in two Group 1 races – the Moir Stakes and Manikato Stakes – at the Valley last spring.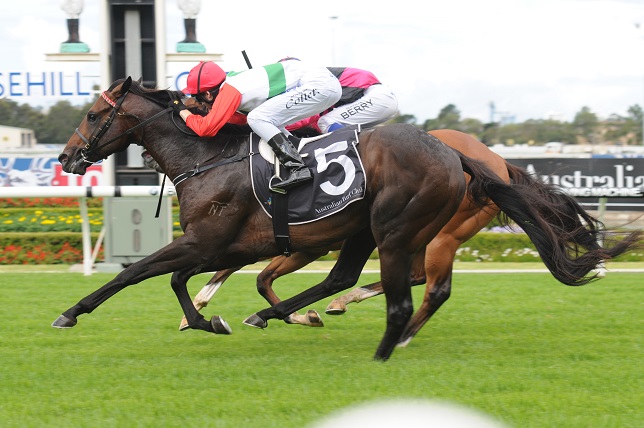 Portelli said the son of California Dane did some three-quarter pace work down the straight at trackwork on Tuesday morning and feedback was positive.
"He's always been a horse that has made a little bit of noise in his work and there was no noise at all today," he said.
"Hopefully we're seeing him right back to his brilliant best and if his airway is working better he may even get a little further," Portelli.
Despite that, Portelli is keeping his spring options open with the galloper who has not won since snaring the Group 1 Sir Rupert Clarke Stakes in September 2013.
"We got him scoped yesterday by my vet and he's very happy with the way the throat looks, so that gave him more confidence as to what sort of work I should be doing," he said.
"He's right to do some fast work, so we thought we'd probably give him another three to four weeks of work and then obviously we'd know where he is fitness-wise and what race will be available at that point.
"But I'm not setting him for anything because I just want to watch him come along steadily."
To listen to a radio interview with Rebl Dane's trainer Gary Portelli and RSN's Shane Anderson, click here.